Invoicing - What Customers Expect and How to Show Professionalism Every Time?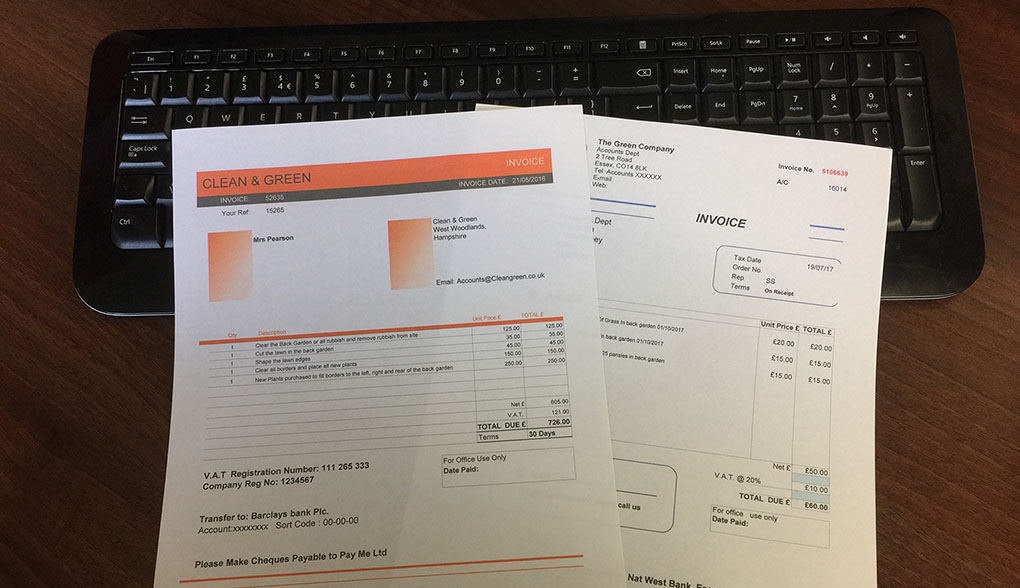 We all like to think that our customer service skills are second to none and we are giving our customers the best possible experience every time, but are we really meeting and exceeding our customer's expectations?
Whether you are a property maintenance company, a construction company or offer gardening services, to stay ahead of the competition your business must provide friendly, memorable customer service. Many small and medium sized businesses deliver friendly customer service that exceeds expectations but fail to deliver on something that is so easily overlooked. Failure to provide a professional invoice. - There is no requirement here to provide your customers with a complicated invoice, just ensure that all the details are there in a way your customers will understand and expect.
It's all in the right price
Your customers will have an expectation that the mutually agreed upon price of the project is what they will pay, if you send an invoice containing a price that is higher than agreed, you will annoy the customer who will assume you are overcharging them and therefore ensure you will get no repeat business from them. Undercharging is also not desirable as it may give the impression that you lack the organization skills to get the price right for a project. You will probably not have the time or inclination to check every single invoice manually to ensure 100% accuracy, so it goes without saying that the most effective way to get the price right on your invoices involves using the right software.
Keep it simple
Your invoices should never appear too complicated for your customers to work out. They should include simple language that your customers do not find hard to understand. Any complex jargon is unnecessary and may even eventually turn them away to your competitors. The invoice layout should provide several places for you to clearly state when the invoice is due and the amount that is owed. To get the invoice to your customer, email is the most efficient way to send out invoices, unless of course your engineers will be giving them directly to your customer on completion of the work. If you are sending the invoice via email, make sure to send it on an email attachment and not within the body of the email.
Ensure you provide your payment terms
Please don't forget this step, whenever you fail to state payment terms or a due date on an invoice, your customer may feel the payment isn't very important to you and therefore they won't make paying you a priority. If you want to receive payment in a timely manner ensure your customer knows when you are expecting the payment.
A Professional Invoice details every service that you provided
Ensure you itemise everything clearly on your invoice, Customer's like to know what they have been charged for and will query it if things are not clear enough. Sending out a poorly designed invoice that only lists the entire price of a project with no detail will prompt a customer to put your invoice at the bottom of their priority list.
So What Details Should You Provide
Providing your customer with all the details they need in order to make paying you a painless process is key. Your professional invoice will include the following details:
Payment Terms
Your bank details
Purchase order number
Your contact information
An invoice should not act to confuse your customers. By using the right software you will create a professional invoice that only provides important and relevant billing information.
Use Technology To Your Advantage
Most customers will be happy to receive your invoice via email. Digital invoices ensure your customers receive their invoice in a timely manner while giving your business less paperwork to manage. Small businesses depend on their cash flow. The best way to ensure the cash keeps coming in is to create a professional invoice template that can be used to ensure consistency. Use of Software can also help get these generated and issued far quicker than any manual process. The quicker they are issued the quicker you get paid. Customer service starts with friendly and helpful staff members, but it ends with what matters most, making sure your invoicing process is working hard to get you paid on time for a job well done.