Reporting On Your Success!

Having easy access to data is an essential part of ensuring your business is both successful and profitable. If you've ever watched Dragons Den then you'll have seen just how important it is to have information readily available to show that you understand your business and can substantiate claims about your performance. Data is key to help instil trust in your clients or anyone else with a vested interest in your business.

At S B Systems we specialise in automating the gathering and presentation of your key business data to help you keep ahead of the game.
We know that failure to provide information in a timely manner could have a detrimental impact on your relationships and ultimately on your business success. Whereas being able to quickly present easy to understand data that is visually stimulating can leave your competitors standing.
Utilising your business data we can can create a bespoke app to efficiently provide you with all the key management information you need. Alternatively, f

rom as little as £150. w
e can create you customised reports in any of our existing software products like Job Tracker Professional or Mortgage Administrator. We can create reports from your ideas or can enhance your existing reports to show graphical graphs and charts to help you more easily display your achievements.

Key statistics like how many jobs or clients you have, where you profit comes from, where your staff are or how they are performing are just a few examples of information that any successful business should have readily available. Key clients might like regular reports to show that you are performing in line with their expectations.
Most businesses could gather this information given time, but we want to help you produce it instantly, at the click of a button. Call us now on 01255 830113 to see how we can help or email Hello@sbsystems.co.uk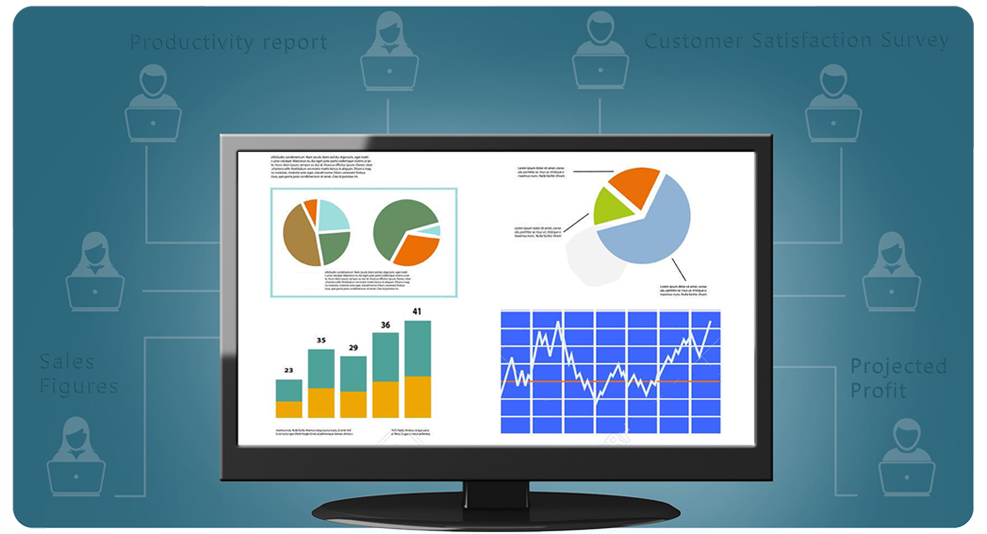 Our Latest Software Updates...
As well as working on new bespoke software projects, we've been busy as usual applying updates and making enhancements to the trusted software that you know and love. If you have a support contract in place or if you lease the software, these updates are available to you in the usual way. Please contact us if you have any queries.
Job Tracker Professional
Document Shortcuts - Six new document shortcut boxes have beed added to the Documents/Emails/SMS tab in the job screen, making it even quicker for you to produce your frequently used documents.
Click here
for details on how to use these shortcuts.
Bug Fix - recent windows updates caused the 'create document' button to close Job Tracker Professional.
Engineer Scheduling - You can now select which date fields in the Job Screen to utilise to drive your scheduler. Access the Control Panel, Program Features, Enable / Disable Features, Program Settings 5. The two options at the bottom right of the screen enable you to add field codes to determine which fields to utilise.
Job Tracker Mobile
Adding Photos - When selecting photographs, you can now pick them from your existing photo gallery.
You can also add a description to the photo which will be displayed alongside the photo in Job Tracker Mobile.
Navigation - Touching the Post Code within a job will now launch Google Maps and set the destination.
New Look - Launched a more modern "Connection Settings" screen merging Server URL, Port, username and password settings onto a single screen. This replaces the existing 'Settings' and 'Networking' screens.
If you are interested in bespoke modifications or have suggestions for enhancements then please do get in touch.
Contact us via our website
, call us on 01255 830113, or email Hello@sbsystems.co.uk.
We would love to hear from you.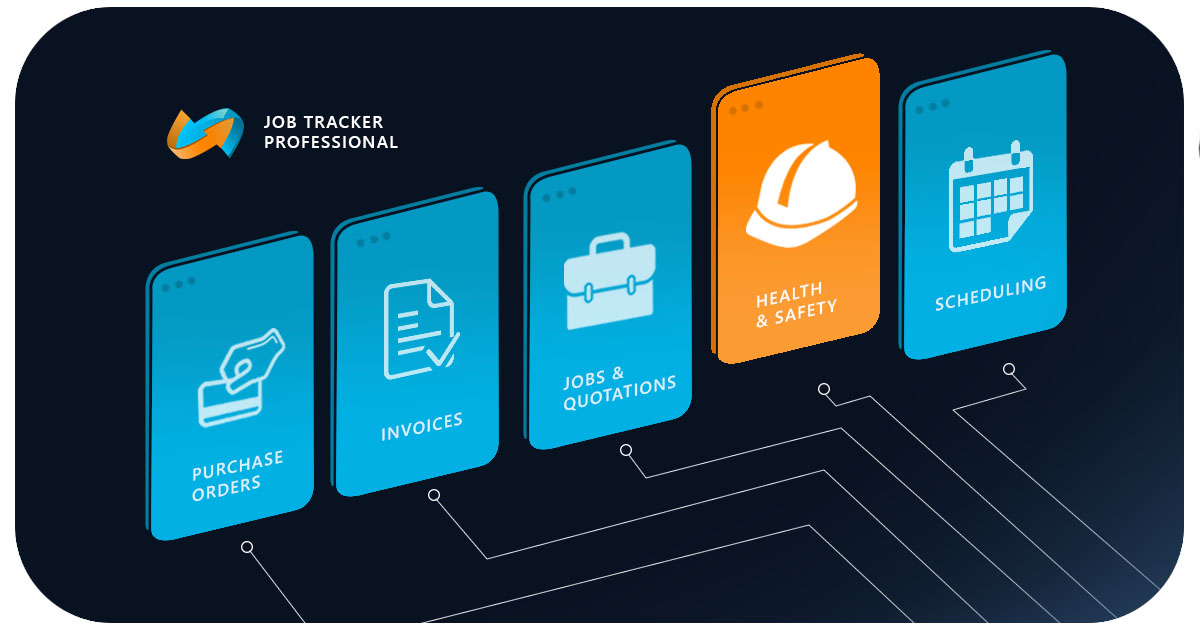 Job Tracker Professional - Feature Spotlight
Job Tracker Professional has so many built in advanced features and is designed to grow as your business does. But because we know it's hard to remember everything, we'd like to take the opportunity each month to highlight some of the existing features that we think could save you time and ultimately money in your business by streamlining your processes and making life easier.

This month we'd like to show you the 'Job Pick' Feature.
If you regularly type the same or similar Job Details', you would benefit from utilising the 'Pick' button that appears alongside your Job Details field.
Once clicked, the 'pick' button will display a screen where you can record commonly used 'Job Briefs' that are then available for selection in future jobs, rather than you spending time rekeying the same information time and time again.

You also have the ability to assign 'Materials' to each job brief so that when selected, the parts and costings section would be populated with the pre assigned materials and quantities, thus adding the details and calculating the cost of the job all in a few clicks.
If you need to be a bit more specific about individual elements of each job but still want to be able to select from a list instead of rekeying details each time, our Job Pick V2 will allow you to record and select specific steps and associated costs.

If you would like further details on how to utilise either of these features please do get in touch as we are keen to help you get the most from our software.

We Love To Hear What You Think...
We wanted to share this fantastic photo recently sent to us from one of our
new customers, Mike, who utilised a long train journey to catch up on admin.
"Job Tracker Pro Works at 120mph..."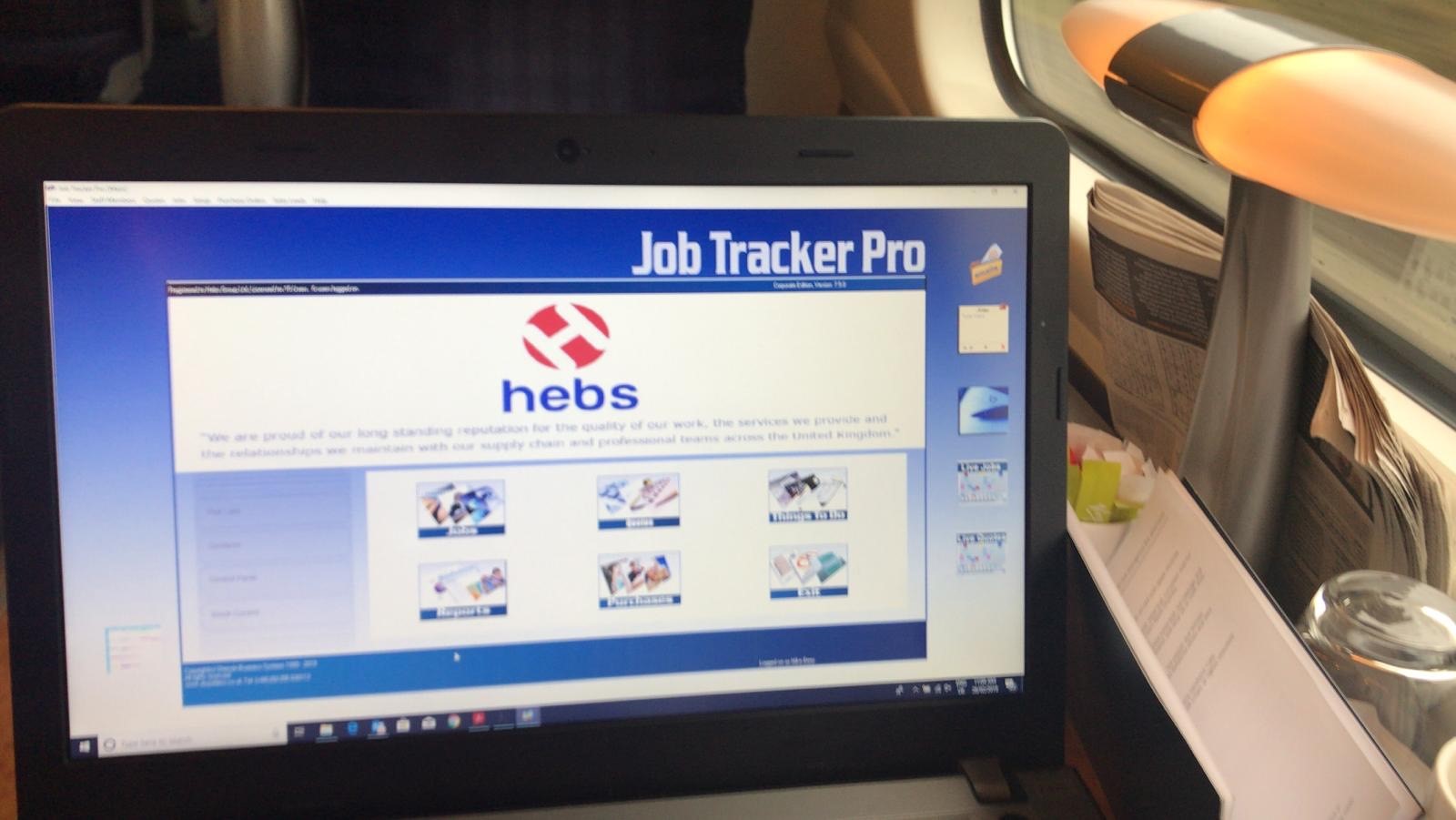 If you have photos or comments to share with us,
please contact us at hello@sbsystems.co.uk
BESPOKE MOBILE
APPLICATIONS

Have you been looking for a mobile app for your business?
Perhaps you have been unable to find an app that fits your unique business needs?
If this is the case look no further.
Here at S B Systems, we will design the perfect app to suit your individual requirements.
All you have to do is tell us what you need the app to do, and we will make it happen.
We have been delighting many satisfied customers with their perfect bespoke solutions and we would love to help you too.

MORTGAGE ADMINISTRATOR

Mortgage Administrator has always been a popular product, but 2018 saw a big increase in the number of users benefitting from the software, both in new companies joining us and existing companies expanding their teams as a result of business growth.
Some Mortgage Brokers have chosen to move their use of the software to a cloud-based solution to enable their teams to become more mobile, catering more for their customers' needs. If you are thinking that your company could benefit from this, please do get in touch and we'd be delighted to discuss this with you.