S B Systems - A completely UK based bespoke software provider
Intelligent Documents
Microsoft Excel and Word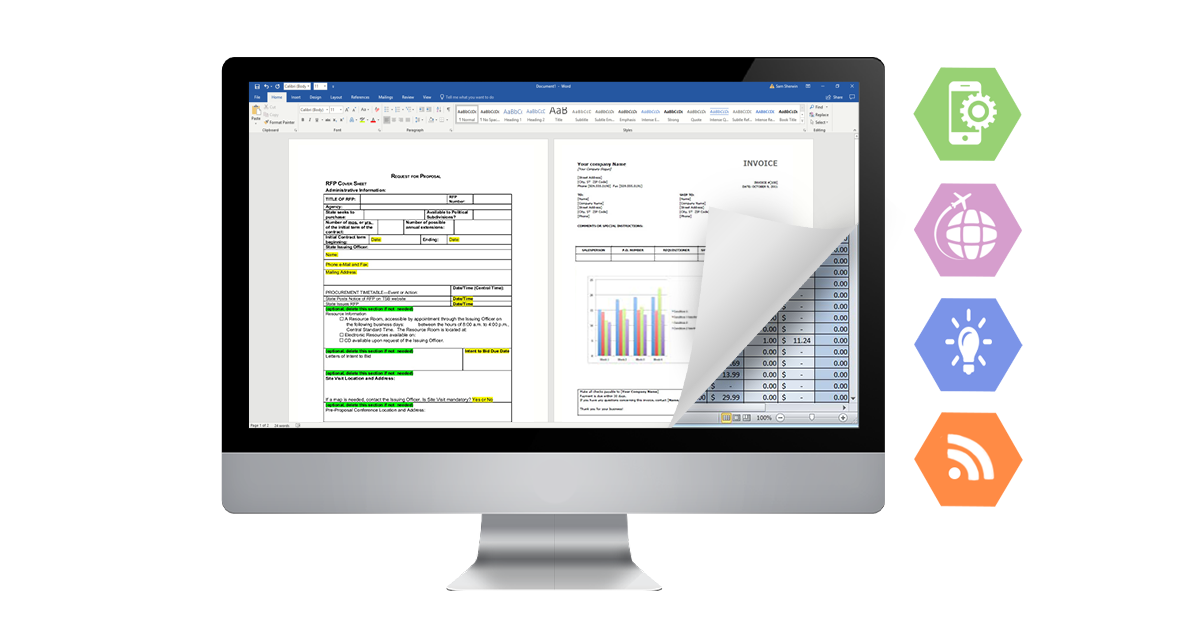 Interactive and Intelligent Spreadsheets and Documents
Most companies use Word and Excel to some degree in their business, even if it's just for letter heads and simple reporting.
Did you know there are advance features available and also a complete development language behind Excel and Word, they can be designed to automate so many admin tasks that we tend to perform manually, and repetitively?

Do you need a document template so you can easily create and send things like invoices or quotes? Do you need help with spreadsheets to automate calculations enabling you to be ready with the relevant data when you need it.
Or perhaps you already use a document that needs to be bought up to date or it's not quite performing how it should? Come to us with your idea and requirements and we'll provide you with a modern, easy to use document that can save you hours.

We can even help you go one step further if you choose, adapting your documents and writing code to turn them into small stand-alone applications. Whatever you need, contact us to see how we can help you save time and streamline your business.
Whether you know exactly what you want or just know what problem needs to be solved...
We're available for you on 01255 830113
Monday - Friday, 9am - 5pm.
Outside of these hours, click 'Get In Touch' below and we will respond as soon as possible.
get in touch