Time To Get Organised, For A Fresh Start...
It's the start of a New Year and for so many of us, the Christmas break was the perfect time to reflect on the highs and lows of the last year. It was also the perfect opportunity to assess exactly how you want your life to be going forward.
Imagine having the perfect work-life balance and picture yourself reaping the benefits of running a successful business.
That's why we love January, we get very excited at this time of year to hear all the great ideas our customers have. We love hearing about your plans to automate and streamline, and even more so we delight in helping you bring these ideas to life with bespoke software solutions. No matter how small or grand your ideas, you've nothing to lose by contacting us to see if we can help. Whether it's a mobile solution, a simplified means of calculations, a new cloud solution or new desktop programme, if it speeds up your admin processes and makes your life easier then we'd love to talk.
Whether you want to learn more about getting the most from your existing S B Systems software or if you want to discuss new projects just give us a call on 01255 830113, or if you prefer to drop us an email. No ideas are too big or too small, if they'll make a difference to you then it's of interest to us.
Let's work together to make 2019 a successful and productive year!
Job Tracker Professional - Chosen by the Professional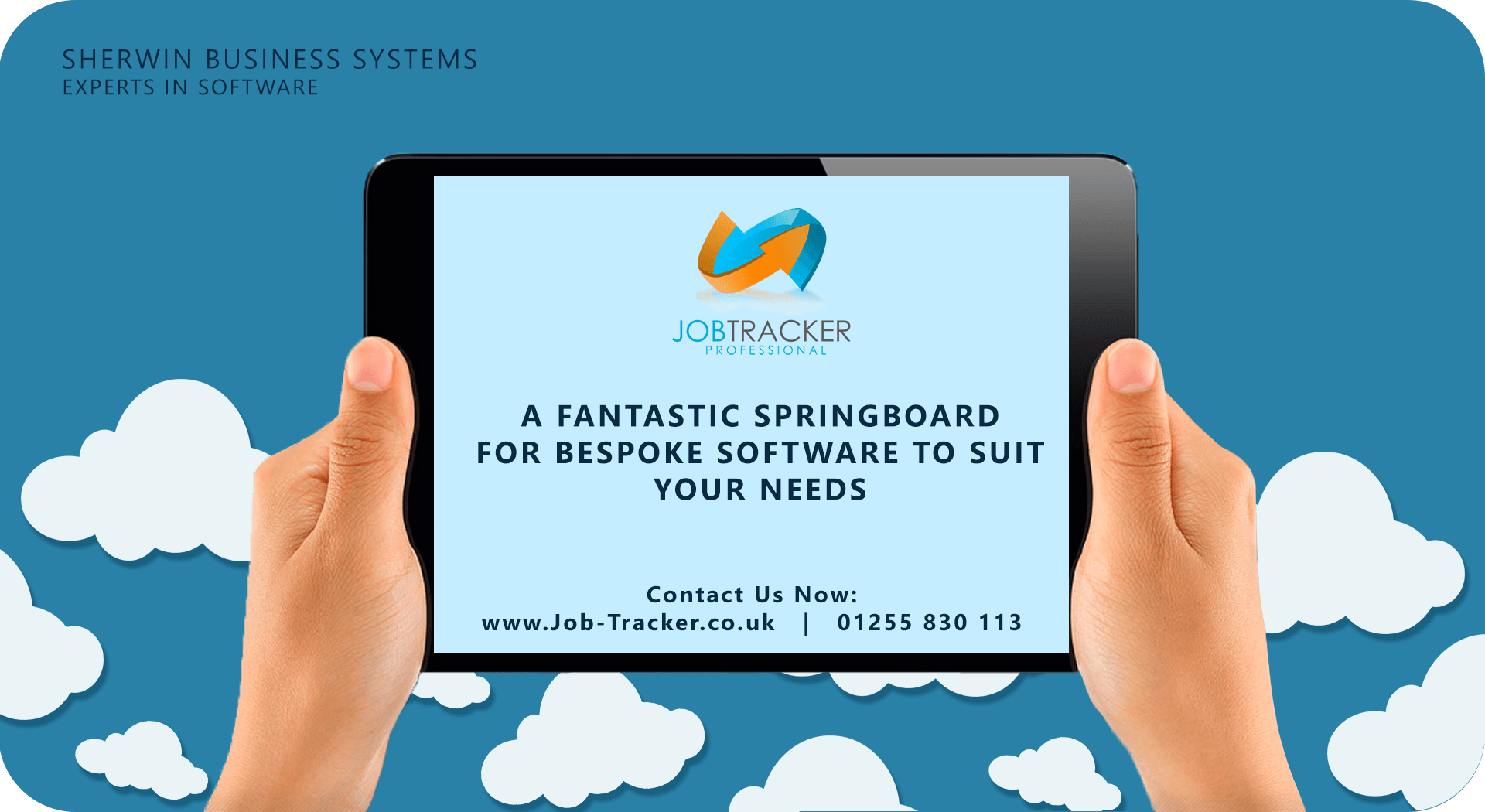 Job Tracker Professional continues to go from strength to strength, we've introduced many enhancements as a result of customer feedback and have completed many bespoke design projects too. We will be continuing this trend throughout 2019.
2019 will also see the introduction of new products related to Job Tracker Professional. We'll be launching our new Maintenance Scheduler designed to make creating multiple repetitive jobs easier. We'll also be launching a new Module to help streamline the Purchase Order process, and also a new module designed to take a headache out of Health & Safety. These new products will help you streamline more areas of your business.
Remember, if you have a support contract with us you are entitled to free upgrades for Job Tracker Professional . If you haven't had yours recently please message Hello@sbsystems and our Customer Service team will be in touch to arrange that for you.
Likewise, if you'd like to discuss any requests or ideas you have for bespoke modifications to help streamline your business, no matter how complex or small your needs, please email or call, we'd love to chat!
BESPOKE MOBILE
APPLICATIONS

Have you been looking for a mobile app for your business?
Perhaps you have been unable to find an app that fits your unique business needs?
If this is the case look no further.
Here at S B Systems, we will design the perfect app to suit your individual requirements.
All you have to do is tell us what you need the app to do, and we will make it happen.
We have been delighting many satisfied customers with their perfect bespoke solutions and we would love to help you too.

Mortgage Administrator has always been a popular product, but 2018 saw a big increase in the number of users benefitting from the software, both in new companies joining us and existing companies expanding their teams as a result of business growth.
Some Mortgage Brokers have chosen to move their use of the software to a cloud-based solution to enable their teams to become more mobile, catering more for their customers' needs. If you are thinking that your company could benefit from this, please do get in touch and we'd be delighted to discuss this with you.