Mobile App for Inventory Managament
Giving you Control of Stock Control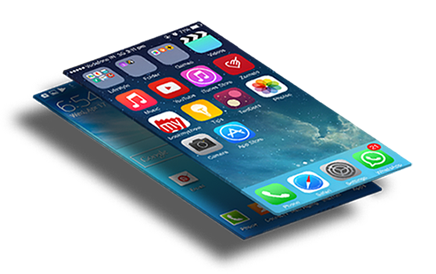 They Asked and We Delivered
Case Study – Stock Control
Christopher wanted to be able keep a better track of his stock. He needed to quickly see details of the stock he had available and also set controls to be alerted when quantities were running low. He also needed to be able to set the minimum stock level on a per item basis taking into account delivery times etc. He couldn't afford to wait until he'd run out.
Our Solution
Christopher had a firm understanding of his needs and the way he wanted the app to work. We built the new app specifically to his design brief, delivering example screens along the way for his approval and testing. Upon delivery of the final software, Christopher was a very happy customer who was finally able to keep track of his stock and run his business how he had envisioned.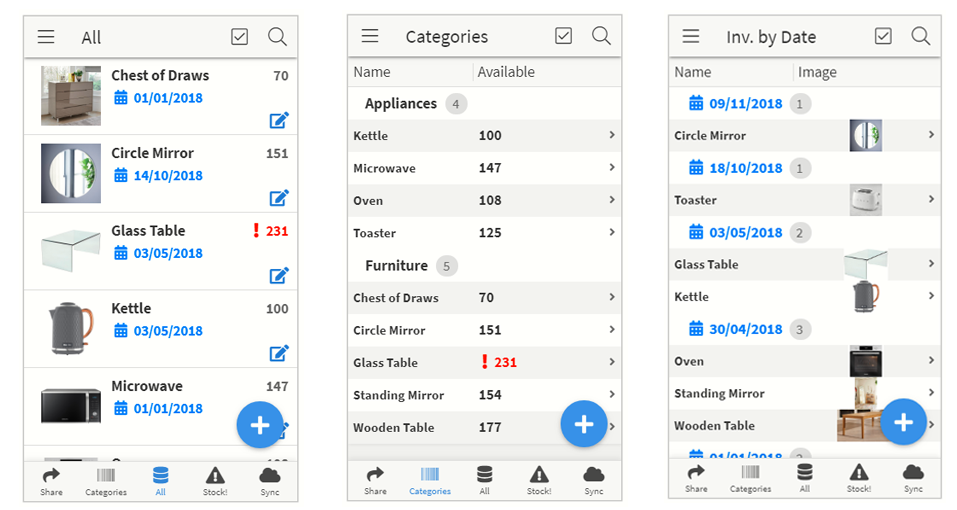 Once the app was completed and all the areas that were of concern were addressed, the main features of the completed project meant that she could now use the app to:
Show an inventory list with an image of each item of stock along with the quantity available


Filter his List of stock items by categories for data analysis


View the last ordered date for each item, helping him keep track of popularity and adjust order quantities if appropriate


Capture a minimum stock quantity level on a per item basis and have items display in red when stock falls below these levels, alerting him that action is required


Display how much he paid his supplier for each item and how much he charges his customer, therefore making profit tracking easier



Christopher is very impressed, he's saving so much time with his new app, he is able to spend more time earning money rather than on his admin.
Posted by
Bespoke Business App's from as little as £1000.
Just tell us what you need!
Can't find an app that perfectly suits your unique business needs?
No business is the same as another and we fully understand that. We'll work with you to establish exactly what you need the app to do and create a solution to the problems you currently face. Whatever your business needs, we'd love the opportunity to help
UK Based Development and Customer Support
We are available for you Monday - Friday, 9am - 5pm.
Alternatively outside of these hours, click 'Get In Touch' below and we will respond as soon as possible.
get in touch