Understanding your business
Keep Track of your jobs, beginning to end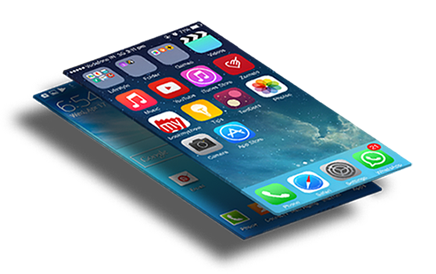 They Asked and We Delivered
Case Study – Job Tracking
Jodie needed the ability to be able to see her Job Status' easily in order to plan her work schedule. She told us it was really important to see what stage each of her existing jobs were at in order to plan ahead and place her resources where they were most needed. She also needed to be able to easily record and see any new or outstanding quotes so that she didn't lose potential new customers.
Our Solution
Jodie had an idea of how she wanted her app to work, she knew the information that was important to her and provided us with a concept of design. Jodie was also very keen to make the app individual to her business wherever possible. We created a design for approval based on her list of requirements, we also provided suggestions of other possible features within the app that we felt may benefit her to allow the app to grow in line with her business. As well as giving Jodie screens to show her the status of all her jobs as requested, we included screens with charts and visual representation of her job status' so she could easily see her business from a glance. Other suggestions included quick action buttons to allow her to assign jobs to the appropriate people or to communicate job progress with her clients. Also the ability to see all live jobs and quotes on a map to allow more efficient planning. After running through the options with Jodie, we proceeded with an agreed plan to include some of the suggested enhancements whilst scheduling others in for development in the future, post implementation of the main project.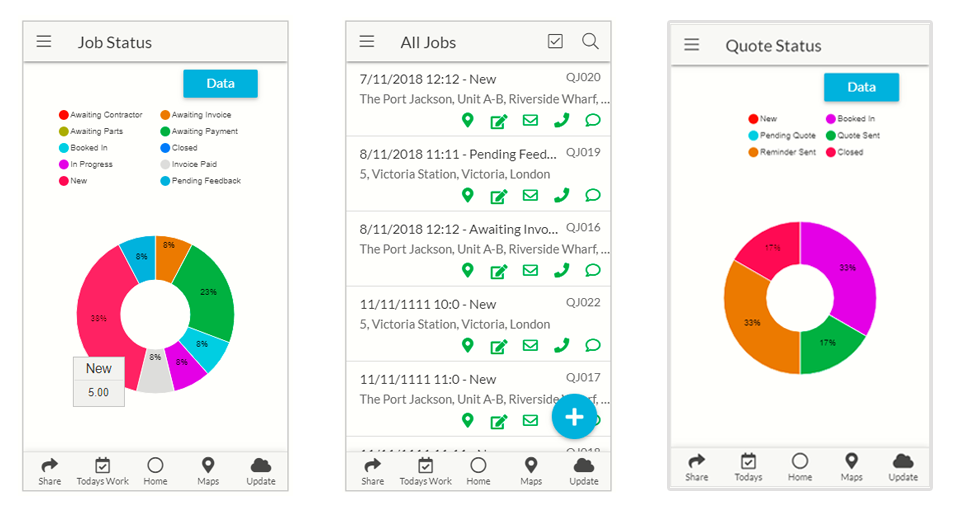 Once the app was completed and all the areas that were of concern were addressed, the main features of the completed project meant that she could now use the app to:
view a chart with visual representation of her job/quote status'


Easily view a list of Jobs belonging to a specific status


Record all job and quote information and track her progress on each


View and filter a list of live jobs


Assign jobs to particular staff


View a list of todays' work to see what has been scheduled


Utilise quick action buttons to email personalised updates to clients



Jodie was very happy to take delivery of software that helped her achieve exactly what she wanted and more. She was happy that with the app she had more control of her business and was able to provide a higher standard of customer service. Jodie remained in control of the project, with the ability to accept or decline the suggested enhancements, however, we're delighted to say that Jodie did return to us several times to proceed with additional development.
Posted by
Bespoke Business App's from as little as £1000.
Just tell us what you need!
Can't find an app that perfectly suits your unique business needs?
No business is the same as another and we fully understand that. We'll work with you to establish exactly what you need the app to do and create a solution to the problems you currently face. Whatever your business needs, we'd love the opportunity to help
UK Based Development and Customer Support
We are available for you Monday - Friday, 9am - 5pm.
Alternatively outside of these hours, click 'Get In Touch' below and we will respond as soon as possible.
get in touch