Mobile Apps for Scheduling
Helping your Business Plan for a Successful Future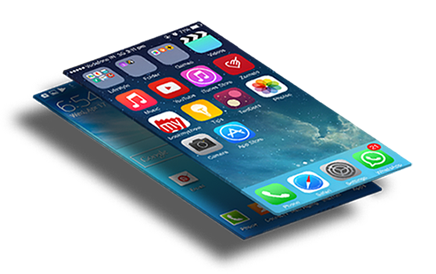 They Asked and We Delivered
Case Study – Work Schedule
Greg needed an easier way of seeing his workload so he could be more time efficient. He wanted to be able to key information into a database once and not have to rekey it if he needed the same information in a different place.
He also needed to be able to easily see his daily, weekly or monthly schedule so he could plan ahead and schedule jobs.
Our Solution
Greg was a very busy man, managing a team and sending workers to jobs that he currently couldn't keep track of. To make life easier for him, we knew that we had to create an app that would be user friendly, quick to learn and simple to use. He needed something that he could utilise on his laptop and on his mobile whilst out on site. We knew it was important to Greg to be able to book his customers in quickly and professionally, so he needed an easy way of seeing his work schedule and being able to identify availability. He also needed to reduce any repetition in his admin work as spending time on that meant less time completing the jobs that earnt the business money. We needed to automate as much as possible and eliminate the need to re-enter any details already captured. As Greg was always so busy we knew he wouldn't have much time to discuss the aesthetics of the new app so instead he gave us a snapshot of his diary (where he was currently recording his jobs) and this formed the basis of the design. We then added to this, the key requirements that he had discussed with us and took into account all the business needs that he had made us aware of. When we presented Greg with our suggestions for approval, he was happy that we were presenting him with solutions rather than questions.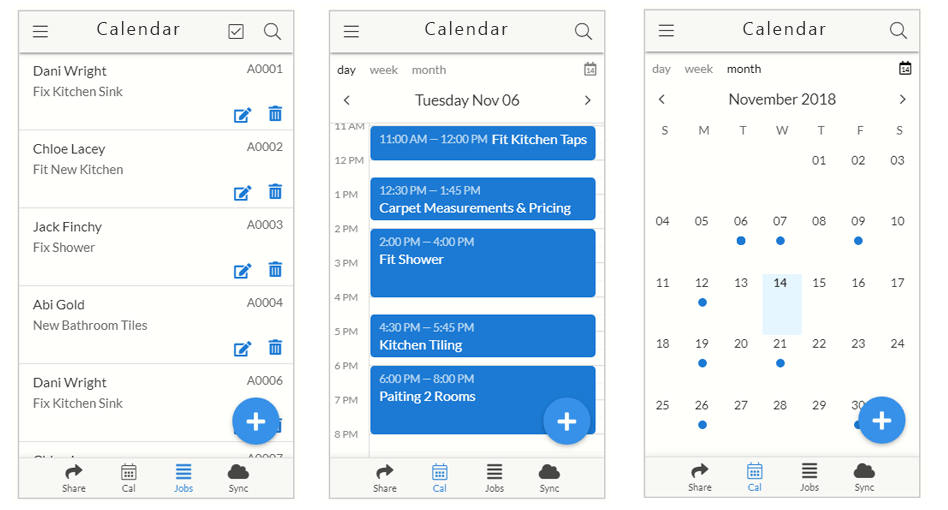 Once the app was completed and all the areas that were of concern were addressed, the main features of the completed project meant that Greg could now use the app to:
Automatically transfer job data from one screen to another to avoiding the need to rekey information


Utilise quick action buttons to complete multiple tasks as once


Clearly show all job details on a daily calendar


Show a weekly and monthly view of work, with the dates where work has been booked in being clearly identifiable


Easily add new jobs, or delete / amend existing jobs


Add notes to a job for other staff to see exactly what needs to be done, thus reducing time spent answering questions


Easily see where there is availability for more jobs, or even a holiday



Greg is very impressed, he saving so much time with his new app, he is able to spend more time earning money rather than on his admin.
Posted by
Bespoke Business App's from as little as £1000.
Just tell us what you need!
Can't find an app that perfectly suits your unique business needs?
No business is the same as another and we fully understand that. We'll work with you to establish exactly what you need the app to do and create a solution to the problems you currently face. Whatever your business needs, we'd love the opportunity to help
UK Based Development and Customer Support
We are available for you Monday - Friday, 9am - 5pm.
Alternatively outside of these hours, click 'Get In Touch' below and we will respond as soon as possible.
get in touch