Deliveries and driver tracking app
Instantly see what, where and who.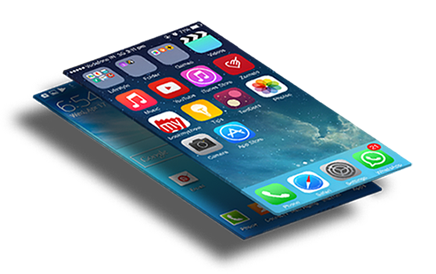 They Asked and our Developers Delivered
Case Study - Delivery Management & Tracking App
Steph was concerned that she didn't know where her drivers were at any given time and had no consistent way of easily identifying whether deliveries had been made or not. She also wanted to be able to track the route the vehicles had taken to check for cost efficiency.
Another concern was that her drivers were not keeping accurate records or notes on each job therefore making it difficult for her to resolve queries regarding late or lost deliveries. This was all costing her time and money.
Our Solution
We worked with Steph defining exactly what she needed to achieve. Firstly, she needed a software solution that would allow her to utilise her desktop PC whilst the drivers would be using their mobile phones. During discussions, it became clear that she needed an app that had the ability to track every route that her drivers were taking each day. She also needed the drivers to be able to easily update the status of each delivery and add relevant notes for future reference. A feature would also be required to prompt the drivers to make sure they were accurately capturing all of the job details. A review process was introduced in the app for the manager to check the records for accuracy, this would then enable the driver to input their daily hours in order to get paid.
After initial discussions we developed some preliminary designs and worked closely with Steph to agree the new screen layouts and process flow in order to make use of the new app as easy and efficient as possible. Helping her implement a tool to enhance her business not hinder it.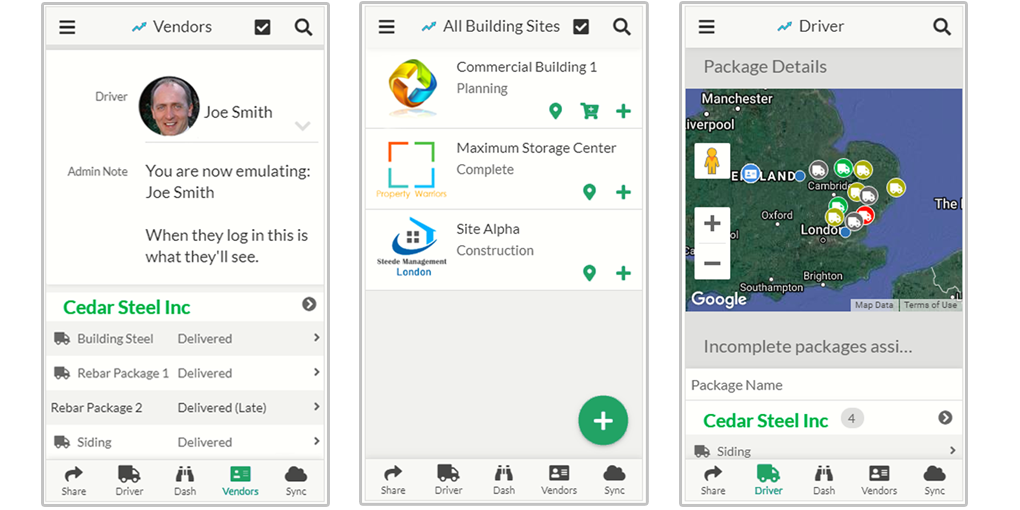 Once the app was completed and all the areas that were of concern were addressed, the main features of the completed project meant that she could now use the app to:
Track the course of the driver for that day or for previous days


Find deliveries that have been made that day or for previous days


Mark if a delivery was successful or not and add relevant notes for future reference


Filter routes to look at specific details and cost effectiveness


Check back on previous delivery details


Prompt drivers to accurately record delivery details


Ensure drivers were being paid for the hours they actually worked


Record details of any sites that have been visited



Steph was delighted with the finished product. The app gave her back control of the areas of her business that were giving her concern and she was now confident that she was providing her drivers with the appropriate tools for the job. They now had everything they needed to ensure details were being accurately recorded. In fact, as her business has grown and become more efficient Steph has returned to us with new projects.
Posted by
Bespoke Business App's from as little as £1000.
Just tell us what you need!
Can't find an app that perfectly suits your unique business needs?
No business is the same as another and we fully understand that. We'll work with you to establish exactly what you need the app to do and create a solution to the problems you currently face. Whatever your business needs, we'd love the opportunity to help
UK Based Development and Customer Support
We are available for you Monday - Friday, 9am - 5pm.
Alternatively outside of these hours, click 'Get In Touch' below and we will respond as soon as possible.
get in touch