S B Systems - A completely UK based bespoke software provider
Job Tracker Cloud
Smart Cloud Solutions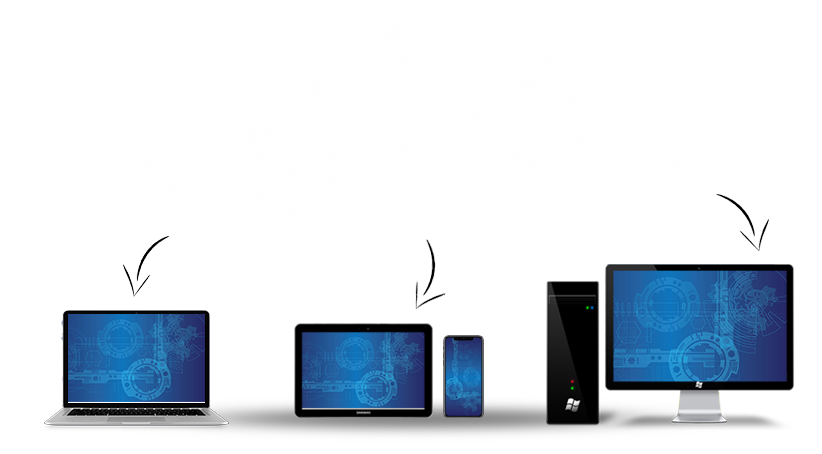 Job Tracker Professional Cloud Solution
In today's busy world you don't want or need to be tied to the office and our cloud solutions allow you access to your systems whilst on the go.

Whether you want just a simple web application or need something more rich in features, we can help bring your project to life. Our cloud solution boasts ample storage space providing a complete backup service by replicating your database onto three additional servers, all hosted here within the UK. There really are enough headaches that come with running a business, don't let choosing the right software platform cause yet another one.

Whilst searching for cloud solutions it's easy to be fooled into thinking you need to keep things simple or restricted, which means compromising on your requriements.. Well with us this just isn't the case. Our Job Tracker Professional is a fantastic example of how much can be achieved with advanced software that works just as well in the cloud as it does if hosted on site. It's a truly comprehensive, feature rich system allowing you to do so much and still at an affordable price. Track jobs beginning to end, create and manage quotes, create documents without rekeying data, store documents/images/communication all in one place helping you stay informed on your projects, utilise templates personal to your business, generate letters on templates that meet specific client's needs, schedule engineers, improve Lead Progression, manage timesheets, raise and progress purchase orders, Generate Management reports, Mange profit and loss, Stock control, Supplier and sub-contractor management and so much more.

This software can be hosted and utilised on site or via the cloud, giving you the flexibility to run your business wherever you please. We fully appreciate that your business is unique and it's important to maintain that individuality therefore, if the off the shelf product does not cover absolutely everything you need we specialise in creating bespoke modification to tailor the solution to fit. Alternatively work with us on something truly bespoke, then there really are no limits to what we can achieve together.

If you'd like to take advantage of our free demonstration of Job Tracker Professional of if you'd like to discuss your ideas for a bespoke Cloud Based Solution, please give us a call now on 01255 830113 or complete the form on our contact us page and we'll be in touch.
---